Documentary activism in the age of alternative facts.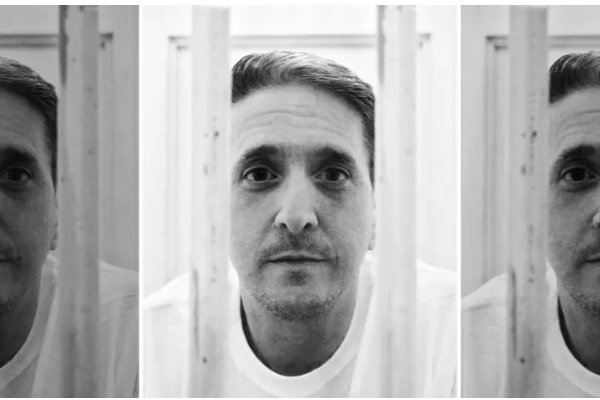 True crime documentaries may be having a moment right now, but they've been Joe Berlinger's beat for decades. The Emmy award-winner was ahead of his time when he released Paradise Lost: The Child Murders at Robin Hood Hills in 1996. That documentary proved highly influential, not only on future filmmakers but on real-life events, helping to eventually free the accused killers. Now, as the genre becomes more popular than ever, and millions of people are aching to make a difference, it seems the times have caught up to Joe Berlinger.

"We're entering into an era of profound concern for American democracy," Berlinger says. "A lot of people in my business are upset about the direction of the country, what's happening in politics. For example, if the president has his way with the budget and we gut the EPA regulations, and we cut protections for the small guy on every level, I just think it's an environment ripe for the need to tell these kinds of stories."

"Most of the television networks are being controlled by a handful of corporations and there are certain stories that won't be touched because they'll offend advertisers and that's just the way of the business in the television model," Berlinger says. "With the gutting of print journalism because of the Internet, there's been a tremendous decrease in old-fashioned print investigative reporting. So I think the documentarian has stepped in as the guy and maybe has a more important role than ever in terms of investigative reporting."

"There's a whole school of people out there who believe in fake news and alternative facts," Berlinger says. "The credibility of the media has been called into question, and whether or not that applies to documentarians, we'll have to wait and see."

LINK

Next >

---
VR will soon be so advanced that humans will CHOOSE to live in computer simulations
A top technology company making virtual reality products is already planning for a time when "actual life and virtual reality are indistinguishable." Chip maker company AMD, which runs Playstation 4 and Xbox One consoles, is banking on virtual reality taking over the world.


How the Pepsi and Kendall Jenner fiasco reveals the dangers of DIY advertising
Whatever the risks of the DIY approach, we are seeing more clients at least dabbling. Perhaps as the tools become more accessible in the form of image-, film- and music-making software, the creative process has lost some of its mystery.


Uber, Netflix and the rise of On-Demand applications
When Reed Hastings and Marc Randolph invented Netflix in the August of 1997, they changed the way we consumed our entertainment. No longer were we enslaved by the restrictions forced upon us cable companies. No longer were we helpless before their unreasonably high price tags and lack of independence.


Netflix, the monster that's eating Hollywood
TV networks and studios helped fuel the rise of what is now a competitor. When streaming video led to a plunge in DVD sales about a decade ago, licensing shows to Netflix was seen as a new way to cash in and extend the financial life of expensive programming. With Netflix now seen as a direct rival for original programming, some media companies are cutting back on those licensing deals.


Cosabella will never go back to humans
Headquartered in the US, with ecommerce sites in the UK, Australia, Germany, France, Italy and Canada, lingerie retailer Cosabella decided to engage Adgorithms (the creator of AI platform Albert) out of frustration with its digital ad agency back in October. It has since more than tripled its ROI and increased its customer base by 30%.


Why new media studio Blackpills partnered with Vice for a slew of scripted series
Vice's ongoing quest to be among the most dominant media empires of the 21st century has been going pretty well so far. They've cultivated an authoritative voice on topics from music and drugs, to far-flung civil wars and promising technological breakthroughs. After they announced the launch of their own TV network, Viceland, they followed it with an announcement that they'd presold advertising for the next three years.


Move over, VR—a new artistic medium is about to emerge
Over the past years, the art world has fallen off a Berlin balcony and into a sea of swaying bodies, explored Brazil's Mata Atl?ntica rainforest, and entered a world populated by serpents and trolls—all without leaving the relative comfort of a biennial, museum, or fair. VR has undeniably become the buzziest artistic medium of recent years. But at The Armory Show, a new technology-driven medium—and a new headset—enters the fray.


Creative sector fills UK coffers as money pours into film and TV production
At a time when the British economy is looking for leadership, step forward Darth Vader, Adele and Queen Victoria. One of the reasons GDP growth has stayed robust since the EU referendum is the UK's creative sector, which has produced buoyant box office receipts thanks to Star Wars, healthy sales of Adele's latest album and global demand for homegrown TV productions such as Victoria.


Paste's Unofficial Guide to SXSW 2017
Each March, almost half a million people flood Austin, Texas, in preparation for South by Southwest. The iconic festival has led to the success of acts like Hanson, James Blunt, John Mayer, The Strokes, HAIM, M.I.A., Grimes and others since 1987. Last year's massive attendance included 2,200 official performers (from 67 countries) and a keynote speech from Barack Obama.


Netflix working on technology that allows viewers to choose plot points
Whether you love happy endings or a harsh blast of reality in TV dramas, you could soon be able to decide what you get, thanks to a new technology Netflix is working on. President Reed Hastings said about interactive shows: "Once you have got interactivity you can try anything."


100 demos, 50 pitches, and a year with AR and VR: What we've learned
Madrona Venture Group gives us some of its takeaways from its first year in VR. What were consumers' first reactions to the products and content? Where should the companies betting on the future of VR go from here? After over 50 unique VR/AR demos, Madrona takes a look back.


Europe's virtual reality sector has grown to nearly 300 companies
Europe's booming virtual reality ecosystem now consists of nearly 300 companies, according to the first European Virtual Reality landscape released by The Venture Reality Fund and France's LucidWeb.


Adobe's path to entering the Virtual Reality story
The future of technology, so say the sages, is invisibility. The point being that the digital reality and the physical reality are merging. Technology has cozied up to us, surrounds us and, at higher rates, might even enter us. Virtual reality feels like the motion goes the other way: We enter technology.


Visual Effects made the return of some iconic Star Wars characters possible
The Academy of Motion Picture Arts and Sciences released its shortlist of 10 movies that will vie this year for the best visual effects and Rogue One: A Stars Wars Story made the cut. But when members of the visual effects branch meet to review footage from the film, they'll have more to consider than just the new planets and warring spacecraft that have been created for the film.


Hollywood is terrible at making video game movies
Four successful video game series produced 4 unsuccessful movie adaptations. What gives? 2016 could have been the year that movies based on video games finally leveled up. Instead it was the year that Hollywood proved over and over again that it can't make a video game movie that's any good.


Netflix will double its original series in 2017
2017's Netflix's original programming lineup will grow to up to 1,000 hours, more than doubling from 2016, and "that's a conservative measure right now," said Sarandos, speaking at the UBS Global Media & Communications Conference in New York.


Get ready for multisensory Virtual Reality
While the typical VR rig only deals with the senses of sight and sound, our bodies and brains engage with the world around us with a full suite of senses. By mapping other sensory experiences to VR experiences, developers could make things far more realistic and increase the devices' powers of teleportation.


Episodic virtual reality content is the future of VR
What was television like before episodic narratives? The development of serialized content transformed traditional entertainment media and virtual reality startups are now hoping it will do the same for their market.


Bollywood explores different ways to tell movie stories
Hollywood has been using film tie-ins – such as comics books, animated TV shows, video games and novelisations – for years to help movies reach wider audiences or expand their stories. Bollywood, however, has been slow to get in on the act. One growing Indian film franchise is now hoping to show others how it is done.