What should music TV look like in 2017?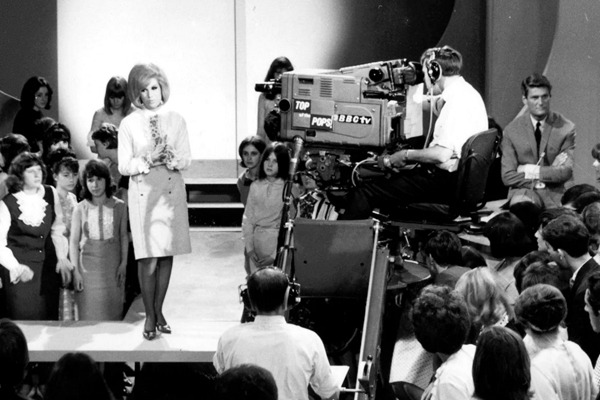 The explosion of catch-up TV, a more active kind of viewing, means that those passive moments are becoming less prevalent; and with truly mass-cultural pop stars as rare as they've ever been – and tastes as varied and particular as a tailored Spotify playlist – the reality is that this show will probably not chime with how we enjoy music today. Those "sketches and interviews" point to a Carpool Karaoke-style viral format being cooked up (the show's producer, Fulwell 73, is responsible for that James Corden triumph). Producers will parcel up these and the performances into shareable chunks on YouTube, which is probably where they'll mostly be watched – further reducing the likelihood of viewers stumbling across something unexpected.
Ben Beaumont-Thomas, music editor

Unlike its ancestors, the BBC's forthcoming show will not lay down roots in the living rooms of wide-eyed pre-teens, agog at fantastical outfits and snarling frontmen. Instead, it's best chance of reaching anyone under 30 will be if it is unceremoniously spliced up and uploaded on to YouTube. From there, it can worm its way on to Twitter feeds, morph into memes and rack up Facebook likes. That's how the biggest non-scripted shows in the US stay relevant. Saturday Night Live is easily chopped into hyper-consumable three-minute chunks, while late-night hosts such as James Corden and Jimmy Kimmel deliberately create viral content (like Carpool Karaoke and Mean Tweets) for the internet.
Rachel Aroesti, critic and editor


LINK

Next >

---
Jane Campion: 'The clever people used to do film. Now they do TV'
Jane Campion, one of the world's great film directors, has had it with the movies. It is eight years since she last made a full-length feature (the Keats biopic Bright Star), and 14 years since her sexually explicit thriller In The Cut almost did for her career. Now she is having a Norma Desmond moment: she's still big, it's just the pictures that got small.


Hollywood is using social causes to sell movie tickets
The boundaries between films and social causes are blurring in today's on-demand, streaming-centered cultural landscape. "Movie studios are now aligning with good causes to support the release of films in ways that they never used to," says Cynthia Parsons McDaniel, a former Head of Marketing and PR at three different film studios.


Disney joins AR fray with $200 Star Wars AR headset
At its D23 fan event in Anaheim, CA on Sunday, July 16, Disney announced that its LucasFilm subsidiary and Lenovo are developing a smartphone based augmented reality headset which will feature Star Wars games like Holo Chess, along with a peripheral Bluetooth Light Saber.


These are the latest VR experiences coming out of Comic-Con
Ever wanted to fight like Deadpool, escape the Demogorgon like the kids from "Stranger Things," or take a peek at Los Angeles' future, as portrayed in "Blade Runner 2049?" The audience at San Diego's Comic-Con has been able to do all of that and more, thanks to a number of virtual reality experiences shown at the event.


What is Growth Hacking and how does it work?
For the last couple of years the marketing world has drastically shifted and gone from traditional marketing, such as newspaper prints, fliers, etc., to online marketing. Recognizing the importance of taking advantage of the Internet to promote products or services is an important way to grow your business. Enters growth hacking.


The world's first Twitter-inspired movie is in the works
Once upon a time in 2014, Rihanna and Lupita Nyong'o attended a Miu Miu fashion show in New York City. A striking photo of the two sitting together prompted a tweet-storm. The chain of events turned one tiny tweet into a viable movie concept that's now coming to life.


Researchers find 'culture of nepotism' in British film industry
Nepotism, word-of-mouth employment practices and the widespread use of unpaid work experience have created a "pandemic lack of inclusion" in the British film industry, a report backed by movie producers Barbara Broccoli and Kathleen Kennedy says.


Faking 'wokeness': how advertising targets millennial liberals for profit
Advertisers are constantly looking for future markets, and younger Americans are ostensibly more liberal than their parents. The increasingly progressive messages in marketing campaigns are clearly a mercenary attempt to entice millennials: they are trying to be "woke".


Sony won't release sanitized movies if directors disapprove
After coming under fire from filmmakers, Sony is revisiting its controversial new home entertainment promotion offering sanitized versions of movies to the public at large. The studio says it is touching base with each of the 18 directors whose films are included in the "Clean Version" initiative.


Jon Ronson on how he made it into movies with the help of Okja the giant pig
Jon Ronson co-wrote Okja. Talking about the process of collaborative writing, as well as musings about movies, Jon gives us an insight into the industry. "If Netflix had not stepped in, I'm pretty sure Okja would never have been made. Who else would have financed a $60m movie that is as strange and disturbing (and multilingual) as this?"


Gamers aren't buying the VR hype, and game makers are quietly hedging their bets
Actual reality hasn't been especially kind to virtual reality so far. A year ago, the then red-hot VR technology basked in the spotlight at E3, with show attendees waiting hours to plug in to alternate worlds at the Sony and Oculus booths. But this year?


Customer Experience: all or nothing, Adobe's CEO tells Summit EMEA attendees
Adobe CEO Shantanu Narayen opened the Adobe Summit EMEA show in London with a message that all businesses are now riding the experience wave. Customer experience is all or nothing, protecting the status quo is no longer an option.


The one medium you can create, captivate and control
When it comes to impact and experience, cinema is an unmatched platform. "The best films deserve to be placed where they'll have the most impact. The distribution of great work - its context - is key." Jeremy Kolesar, Digital Cinema Media's creative business director, spoke at the Brand Film Festival.


How to create film cut-through without the spend
The Brand Film Festival and Campaign and PRWeek's inaugural celebration and awards on all things branded film had a session about how to create cut-through with a branded film. Two brands and one agency explain it's about passion, authenticity and telling a story that truly resonates.


Investors have bet more than $150 million that short animations are the future of communication
A small CNBC survey of teens showed their favorite apps were messaging ones, especially ones where people could send pictures and add other visual effects like digital stickers. Now, Giphy thinks it can be the picture keyboard that we'll need to chat with one another.


The story of the British film industry during wartime
Soon after the withdrawal of Allied troops from Dunkirk in 1940, writers, producers and directors scrambled around for ideas for propaganda films dressed up as entertainment. The Ministry of Information was charged with creating films of "authenticity and optimism to inspire a nation" and under the auspices of Jack Beddington, head of the MoI's Films Division, it came close to pulling it off.


Documentary activism in the age of alternative facts.
There isn't only one kind of activism a documentary can perform. With activism on the rise following the 2016 election, Fast Company spoke with Joe Berlinger about the effectiveness of documentaries, and how to put them into action.


VR will soon be so advanced that humans will CHOOSE to live in computer simulations
A top technology company making virtual reality products is already planning for a time when "actual life and virtual reality are indistinguishable." Chip maker company AMD, which runs Playstation 4 and Xbox One consoles, is banking on virtual reality taking over the world.


How the Pepsi and Kendall Jenner fiasco reveals the dangers of DIY advertising
Whatever the risks of the DIY approach, we are seeing more clients at least dabbling. Perhaps as the tools become more accessible in the form of image-, film- and music-making software, the creative process has lost some of its mystery.