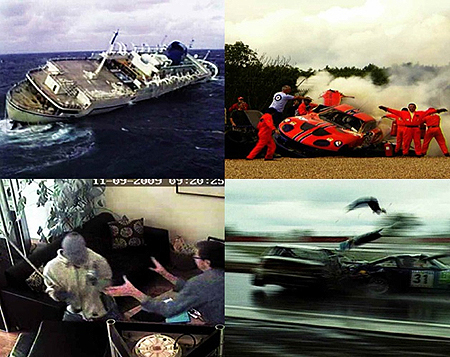 Profile
At DVarchive, we are dedicated to providing you with the fastest way to get the footage you want at a price you can afford. As a 100% ROYALTY FREE LIBRARY, you'll never have to worry about high, rights-managed prices or complicated contracts. As a 100% DOWNLOADABLE LIBRARY, you'll get your footage fast. If you can't download, we'll send you a DVD of your clips for an additional fee.

You'll find all our hand-selected high-quality footage at a price and resolution to suit your budget. We have footage available in broadcast quality HD and SD, flash, and lower resolutions for web and PowerPoint presentations.

Library Contents: Our huge library contains images of almost everything, including: Lifestyle, Sports, Wildlife, Time Lapse, High Concept, NASA, World Locations, Monuments, News, Business, Environment, Animations and much more.

Collect clips for multiple projects and email your selections to your colleagues. Download a watermarked version of each clip to see how it will look in your project before you buy. And check out the Search Voyeur on our home page to see what people are searching for right now.

Visit DVarchive and download today and get on with your project - fast.

DVArchive.com

Ventura
California
93001
USA
Tel: 800-666-8904
Fax: 805-715-0513

Contact name:
Rick Ray




All clips appearing on this website are protected by UK and international copyright laws. You may NOT reproduce them in any way, for any purpose whatsoever, without the explicit permission of the respective copyright holders.