As Facebook changes its feed, advertisers see video ambitions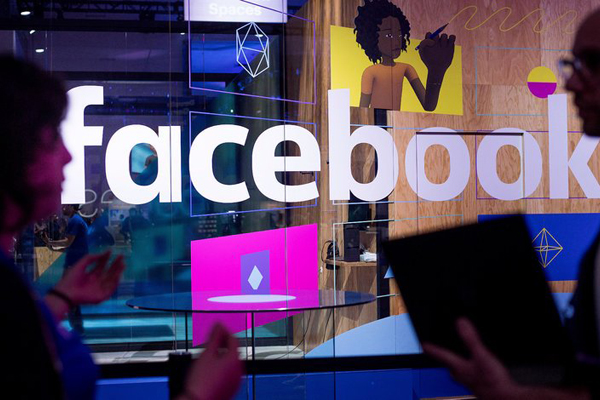 Facebook, which together with Google dominates the online advertising industry, has emphasized to ad agencies that the shift will mostly affect the visibility of publishers that have been able to reach readers for free through News Feed's automated placement of their posts. It won't, the company said, affect the sponsored posts that businesses pay to show people as they scroll.
But several advertising executives have speculated that the new rules could ultimately fuel the social network's long-held video ambitions.

While Facebook said that it wanted people to spend less time "passively" viewing content, including videos, it also extolled the robust discussions that often accompany live video streams. And last week it said it was testing a product, called Watch Party, that will allow groups to watch non-live videos together.

More generally, video content is "among the most shared and commented-upon content on the web," said Mr. Winkler, who expects videos will now be given priority over text posts on Facebook.

Facebook is changing its site after a year in which the company came under governmental scrutiny for its role in spreading misinformation and hate speech. Separately, the company said on Friday that it would highlight high-quality news on the site by allowing people to rank news sources that they saw as the most credible and trustworthy.

"You can think of the Watch tab as Facebook trying to have its own YouTube inside of it," he added.
"It's interesting to see what that might turn into for the type of content Facebook is buying," he said. "It's going to pretty radically shift the type of video that is populating the platform."


LINK

Next >

---
Broadcast advertising is no longer king as ideas are more important than ever
2017 marked a watershed moment in the history of advertising: it was the first year that global media spend in digital exceeded that of broadcast television. The 30-second spot, which bestrode the advertising industry like a colossus for decades, no longer reigns supreme.


Your day-to-day reality will soon be augmented
Some of the most exciting gadgets this year were on display in the augmented reality (AR) marketplace at the world's largest annual consumer technology show — CES 2018 in Las Vegas. Very soon, the difference between material and virtual realities will be both blurred and banal.


AR has inherited all the promise and hype of VR
For the better part of the last decade, we've been told that virtual reality, and to a lesser extent augmented reality, will transform how we communicate, use computers, and play games and enjoy other forms of interactive entertainment. In 2018, it feels like the situation has reversed: AR is the more promising technology on the horizon.


Forget product placement: now advertisers can buy storylines
Advertiser-funded programming is an important source of money for broadcasters, but could advertiser-funded dialogue be the next step? Last week saw a groundbreaking attempt to blend advertising and editorial in an episode of the hit US sitcom Black-ish, which involved consumer goods firm Procter & Gamble paying for a plotline.


VR milestones that took it from sci-fi to your living room
Until fairly recently, the dream of donning a headset and dropping into a virtual world belonged purely in the realms of science fiction. Thanks to the work of companies like Oculus, HTC, and others, that's no longer the case.


The sound effect affecting brand sales
What does your brand sound like? This was the question posed to brand marketers at the recent Digital Conference (DigiCon DX) 2017 during one of the event's breakout sessions on "How Music Correlates to Consumer Behavior."


Some talking points around music and virtual / augmented reality
There has been plenty of hype around virtual, augmented and mixed reality, often fuelled by the companies making headsets and content, but from licensing and creative standpoints, there are also plenty of unanswered questions.


Cate Blanchett: artists are being silenced
Originally a multi-screen gallery installation, the latest Cate Blanhett's project, Manifesto, was directed by German artist and filmmaker Julian Rosefeldt. The script is collaged from more than 50 artists' manifestos from the past century, and recited by 13 different Blanchetts.


Is Steven Soderbergh's new app the future of TV?
Director Steven Soderbergh—the man behind Magic Mike, The Knick, and this summer's Logan Lucky—just released the trailer for his latest project. He made it with the help of HBO, but it's not a movie or TV show. Instead, Mosaic is an interactive narrative app that will be available for free download.


Paramount Pictures launching first Virtual Reality movie theater
Paramount Pictures, in partnership with Bigscreen, is collaborating with several tech companies leading efforts in the virtual reality space — Oculus, Samsung, HTC and Microsoft, among others — to launch a first VR movie theater. A viewer puts on a VR headset and sits in a "theater" in front of a huge screen watching a movie as you would in a brick-and-mortar theater.


Now is the time for a new movie canon – chosen by women
For as long as most of us have been around, the canon – those books, plays, films and TV series anointed as the most important of their kind – has been defined by a singular commonality: most of it was created by white men.


'Erica' blurs the line between game and interactive movie
Sony's PlayStation 4 will never have the same widespread appeal as the Nintendo Wii. But it's trying, with a slew of film-like experiences including Until Dawn and Hidden Agenda. The latest example is Erica, a live-action hybrid developed by London studio Flavourworks. It's not quite a video game, but the level of control is also far beyond what classic FMV (full-motion video) titles usually offer.


The art in Artificial Intelligence: A gateway between technology and creativity
Technology and art are coming together to create something extraordinary. With emerging mediums such as virtual reality and artificial intelligence (AI), creative fields are embracing the use of intelligent systems to create immersive art experiences.


What Hollywood screenwriters are learning from Peak TV
These days, for many screenwriters, the studio system can feel like a small, small, small, small world. And Hollywood film writers — along with everyone else — have noticed a simultaneous boom in Peak TV. Which means that, for Hollywood screenwriters, even as studio slates shrink and become more attuned to event blockbusters, opportunity on the small screen abounds.


Michael Caine on how the 1960s broke class barriers
As My Generation, his new documentary on a decade of cultural upheaval, opens, veteran actor Michael Caine explains why the era was the making of so many British greats.


Group Nine Media creates new team to make shows for Facebook, Snapchat
Group Nine Media, a Discovery-backed holding company that oversees digital publishers NowThis, Thrillist, The Dodo and Seeker, is creating a new content team focused exclusively on making shows for social platforms.


How big tech became the new titan of television
In Hollywood, the screenwriter William Goldman once observed, nobody knows anything. But that was before technology companies rolled in sure of one thing: to conquer television you have to spend, spend, spend.


Meet the artists using virtual reality as their canvas
Standing in the pristine Gazelli Art House, an art space on Dover Street in Mayfair, London, it might seem that the future is already here. There are no canvases, photographs or pieces of art hung up on the gallery's white walls. Instead, there are four white headsets and sleek controllers that wouldn't look out of place at a video game convention.


Return of the B-movie: why big-budget flops could be good for cinema
For Hollywood, summer has been a disaster movie. The likes of King Arthur and Cars 3 crashed at the box office – but could they pave the way for a 'second feature' renaissance?