Martin Lisius - Filming Extreme Weather on 35mm Film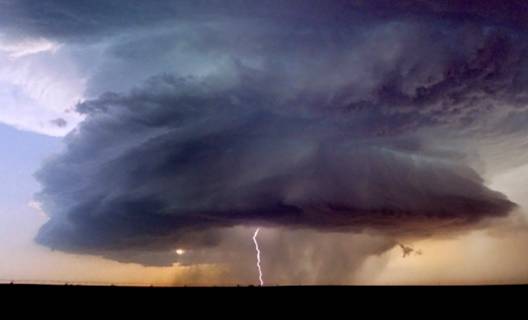 The StormStock founder and expert storm cinematographer explains why he films storms with cumbersome 35mm cameras: because the images are beautiful.

Martin Lisius says, "Shooting extreme weather safely requires the ability to quickly get out of harm's way. The logistically ideal camera system for capturing this subject is something small, light and easy - like a DSLR, or a small camcorder. But I can't shoot film with those."

Image: this giant softball-hail-producing supercell near Tarzan, Texas was filmed by Martin Lisius on Super 35mm.

He continues, "Film allows me to get a beautifully unique image like nothing else, even if it's not always convenient. A 35mm camera is heavy and requires an even heavier tripod. And, the 400' film magazines I use will only capture about 5-minutes of content each. When one runs out, it takes up to 2-minutes to un-mount, mount and thread a new one. That's a long time when Mother Nature is going bananas around you. Then there's the cost of developing the exposed film and transferring it to a video format. All of this is required to get the spectacular "film look."

See a collection of his 35mm storm clips here.

"Besides the aesthetic value, film offers some technical advantages. Exposure latitude is the obvious benefit, but there is another. There are no "rolling shutter" issues with film like there are with most video cameras. It can capture a bolt of lightning as you see it, without a horizontal band across the frame. And, I can do some fun things with a film camera like shooting lightning at night by exposing the same load of film two to three times. The end result is less dark and more bolts.
I began shooting storms on Super 35mm in 1997 in order to prepare for the coming of HD video using a rugged, "shoot anywhere" Arriflex 35-3 II supplied by Mark Beasley at MPS Studios in Dallas. I added a Nikon lens mount to allow for the use of lighter lenses. As soon as HD video and film scanners arrived in 2003, I was able to transfer that content to HD. And, with the help of colorist Steve Franko, it looked great. This year, I pulled those same 35mm negatives from the vault and transferred them to 4K video at Colorlab in Maryland. Now, we have some amazing film-originated tornadoes, lightning, and storm clouds, and the world's only Hurricane Katrina footage on 4K. Just another example of film's flexibility."

Martin Lisius is a producer, director and cinematographer at Prairie Pictures. He is the founder of StormStock, the world's premier storm footage library since 1993, where much of his content can be licensed for use in TV and film productions. You can view and download preview clips of storms on Super 35mm here.

Website: www.stormstock.com




---
Global ImageWorks Premium Collections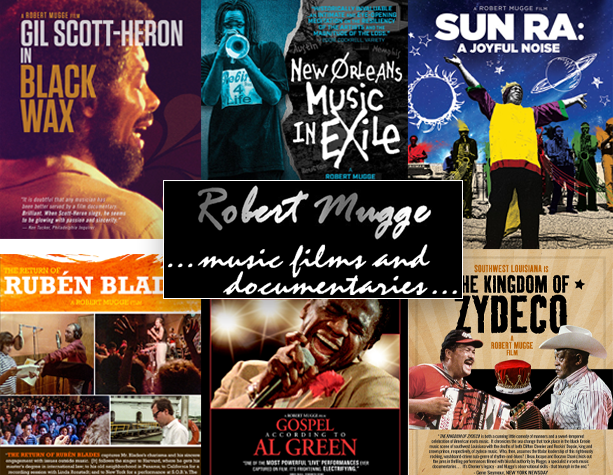 Global ImageWorks exclusively represents outstanding music and entertainment films and television shows including Austin City Limits, The Dick Cavett Show, The Films of Robert Mugge.

Austin City Limits

Spanning from 1974 to last week, the Austin City Limits' catalogue contains over 8,800 unique performances and represents a huge variety of musical styles. From Willie Nelson to Leonard Cohen and the Foo Fighters, they can all be found on Austin City Limits.

Learn more about this incredible programme...

The Dick Cavett Show

Some of the most influential politicians, celebrities, musicians, and authors appeared on The Dick Cavett Show. Running from 1968 until 1996, the popular and often controversial program, is considered the cornerstone of the talk show format.

If you're seeking appearances of anyone of importance from the 1960s-1990s, be sure to check our database. There's a damn good chance they were on The Dick Cavett Show!

Find Out More about The Dick Cavett Show...

The Music Films of Robert Mugge

Over 30 films deep, the Films of Robert Mugge include documentaries about blues, bluegrass, reggae, zydeco and Hawaiian music and films centred on: Al Green, Ruben Blades, Sonny Rollins, Robert Johnson, and Gil Scott-Heron. Unlike many music documentaries, Mugge frequently allows the whole song to play out so the music can speak for itself.

Learn More about the Films of Robert Mugge…

Website: www.globalimageworks.com


---
What Can Be Saved? Environmental Series by AP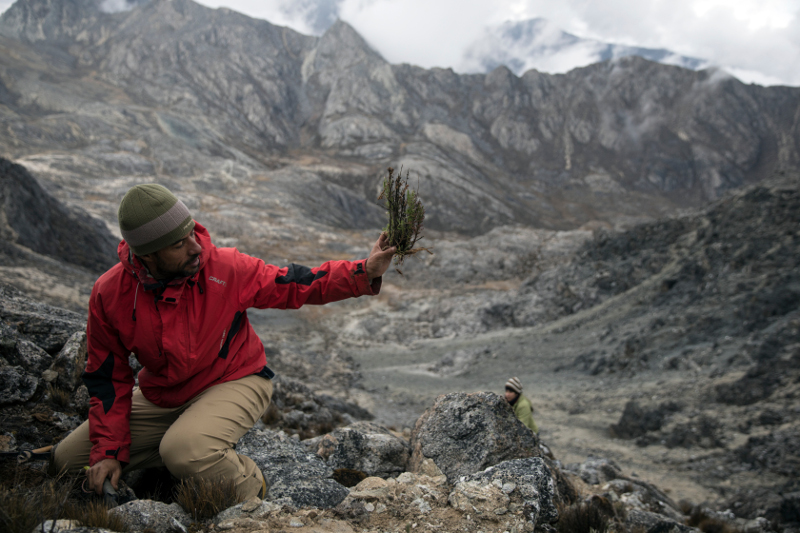 The Associated Press will roll out a series of in-depth, multimedia stories beginning Sept. 17th that will chronicle twelve examples of intense efforts being waged around the world to save or revive ecosystems, reversing some of humankind's most destructive past actions and preserving vital natural habitats on Earth.

"What Can Be Saved?" is a visually-led series about the ordinary people and scientists who against enormous odds are restoring landscapes and species in a world affected by human activity and climate change.

Image: Scientist Eloy Torres shows a colleague a plant sample during a mission to study how temperatures and plant life are changing in Merida, Venezuela.

"Reporting on the environment is a fundamental responsibility of today's newsrooms," said AP Deputy Managing Editor Sarah Nordgren. "Through this project, AP looks deeply at how people are trying to preserve ecosystems across our planet, sometimes successfully, sometimes with mixed results. 'What Can Be Saved?' opens a window of possibility on a subject that so often carries only bad news."

The first instalment, which will be published on Tuesday, Sept. 17th, will examine coral reefs under stress around the world and how a dedicated effort in Jamaica brought them back from the brink.

Future instalments of "What Can Be Saved?" will explore efforts to save the lion population in Tanzania under threat from human encroachment, researchers working to restore forests in the Amazon and Appalachia damaged by mining, and uncomfortable choices that sometimes have to be made to save a species from extinction, among other topics.

The series will unfold in photos, videos, text, animations, graphics and minidocumentaries over the next twelve weeks. Text and video will also be available in Spanish.

"What Can Be Saved?" is produced in collaboration with the Howard Hughes Medical Institute's Department of Science Education. AP retains all editorial control.

Website: https://apnews.com/WhatCanBeSaved


---
HQuality Tells Customised Stories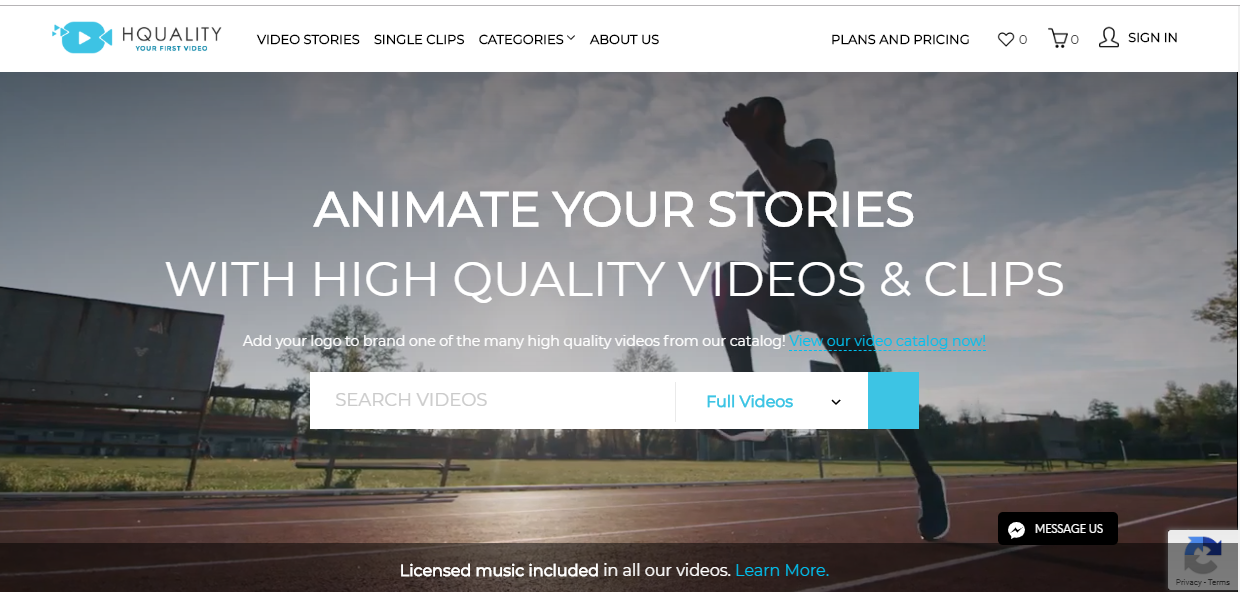 Formed in 2017, Italy-based storytellers combine cinema-quality footage with customisable videos, including licenced music, so that clients can have bespoke videos to promote their product or services.

Originally HQuality, a company who are only about one and a half years old started by creating clips for marketplaces like Pond5 and Shutterstock. They shoot using Red high-quality cameras and produce output on 4K and HD, although they can also supply 8K footage by special request.

Their special application is customised, branded videos. By signing up with their website, clients can add their own branding to the existing videos. It is a budget-friendly way to create excellent quality videos.

One of the three co-founders, former naval officer Filippo Colizza said, "We are creating unique, high quality videos which tell stories to the audience. Using our online tools the client can then modify part of the video to add their own branding."

HQuality are going to be exhibiting at footageMarketplace London 2020 on 17th June 2020.

Filippo continues, "We came to the last one in London as visitors and were very impressed, so we immediately booked a table. We are very excited to come and show our productions to potential clients next year."

Website: https://www.hquality.com


---
footageMarketplace 2020 is Coming!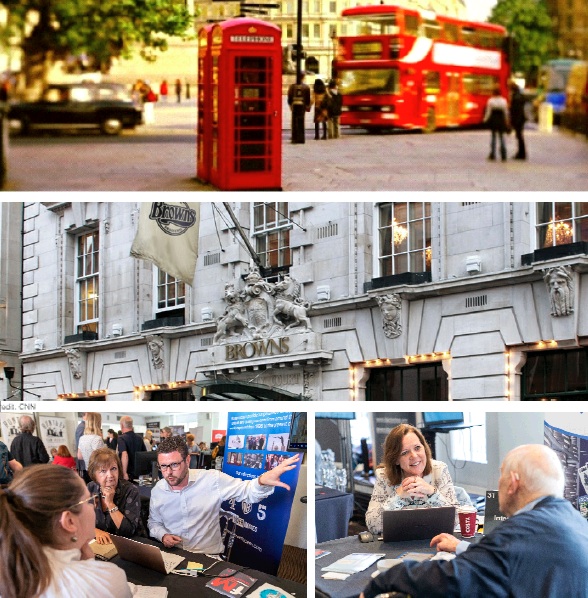 The UK's premier footage industry event is returning to London in June 2020. This showcases all the best footage agencies in a stylish location, and brings sellers and buyers together.

A highlight of the day is seminars delivered by experts and visionaries, which are always interesting and well-attended.

Bob Prior, organiser of footageMarketplace and publisher of StockFootageOnline, says, "We are looking forward to a very successful event, building on the previous years which created a unique meeting place for sellers and users of footage to share ideas and network with their peer group."

At fM 2020 you will be able to

• Meet the world's premier footage libraries.
• Network with producers, researchers, and visual content controllers.
• Meet face-to-face with your current and potential stock footage suppliers.
• Get inspired insights from industry visionaries at exclusive fM2020 seminars.
• Enjoy a superb buffet lunch.

Morgan Strong, Director of Footage and Photo Sales at Global ImageWorks says, "footageMarketplace always gives us a good opportunity to meet with our clients face-to-face. We look forward to being back in London again in 2020."

Already a wide spectrum of footage agencies will be attending, including IWM Media Licensing, R3el.com, INA, IMG Replay, SVT Archives, ITV Sport Archive, Bridgeman Footage, Global ImageWorks, DVArchive / RetroFootage, hquality.com.

Date: 17th June 2020 9.30 to 5.30

Venue: The Judges' Court, 82 - 84 St Martin's Lane, Covent Garden, WC2N 4AG

Mark this date in your calendar, you do not want to miss out.


---