Shutterstock Launches Major New Ad Campaign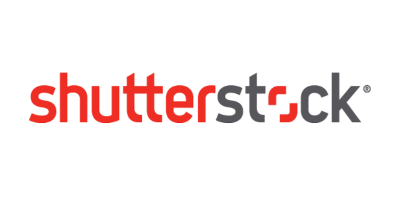 Shutterstock is launching a massive promotional campaign in four countries in January and rolling it out across the world in spring called 'It's not stock, it's Shutterstock™' to showcase its photography, footage and other content.

The photolibrary just started its first brand marketing campaign in six years. The 'It's not stock, it's Shutterstock™' message is designed to emphasise the unparalleled quality and depth of Shutterstock's creative asset repository driven by more than 550,000 contributors from around the globe, as well as highlight the proprietary search and discovery technologies that inspire the creative professionals who use Shutterstock to find the perfect asset every time.

The campaign will launch across digital and social channels in January in the US, the UK, Canada and Australia and will expand to countries in Europe, Latin America and Asia shortly thereafter. Over 1.5 million new assets are added every week to the Shutterstock platform, ensuring that Shutterstock customers always have access to the freshest content available anywhere for their marketing and creative needs.

"Creativity is now mission-critical for businesses of all sizes," said Lou Weiss, Shutterstock's global Chief Marketing Officer. "Customer expectations are simply too high - companies with mediocre advertising or visually dull websites are being left behind. Creative professionals are discovering and using our captivating images, stunning video and catchy music tracks every day in thousands of new marketing campaigns globally. Our campaign is a celebration of the amazing artists who contribute these incredible assets to our platform, and highlights the extraordinary value that they bring to creative endeavours every day."

Shutterstock's library includes more than 225 million images, over 12 million video clips and tens of thousands of music tracks and has paid out over half a billion dollars to its contributors. The company also offers a proprietary suite of search, workflow, editing tools, and other innovative products for which the company has been awarded 25 patents. Available in 21 languages in over 150 countries, Shutterstock is used by advertising and marketing agencies, film and TV production companies, media organizations and corporations as the basis for creating compelling marketing, broadcast and editorial content for their audiences. The new campaign was developed with the help of DiMassimo Goldstein in New York City.


About Shutterstock

Shutterstock, directly and through its group subsidiaries, is a leading global provider of high-quality licenced photographs, vectors, illustrations, videos and music to businesses, marketing agencies and media organizations around the world. Working with its growing community of over 550,000 contributors, Shutterstock adds hundreds of thousands of images each week, and currently has more than 225 million images and more than 12 million video clips available.

Headquartered in New York City, Shutterstock has offices around the world and customers in more than 150 countries. The company's brands also include Bigstock, a value-oriented stock media offering; Shutterstock Custom, a custom content creation platform; Offset, a high-end image collection; PremiumBeat, a curated royalty-free music library; and Rex Features, a premier source of editorial images for the world's media.

Website: www.shutterstock.com

Next >

---
Catch a Croc with Your Bare Hands
A sequence of material showing Jay Young, manager of the U.S. Colorado Gators Reptile Park, taking on the challenge of capturing a 1.7-meter-long crocodile with his bare hands. Quite gripping footage of a dangerous stunt.


New at Sundance Film Festival – Knock Down the House
Among the documentaries featuring at the Sundance Festival of independent film later this month is a behind-the-scenes feature which follows Alexandria Ocasio-Cortez, now the youngest member of Congress, as she starts off in her political journey.


StormStock: New 16K Image from the film Prairie Wind
A tornadic supercell approaches cinematographer Martin Lisius as he waits on a flower covered hill near Crawford, Nebraska, June 2018. This image appears in the short film "Prairie Wind," the first-ever production shot and produced on 16K.


Wildlife SOS Team Rescue Leopard Trapped in Deep Well in India
Forest officials rescued a seven-year-old leopard that had fallen into a 50-feet-deep well in the west-central Indian state of Maharashtra. Residents of the Pimpalgaon Rotha village heard panicked roars echoing from deep within the open well.


Icy Aerial Drone Footage of "Fort Plague" in Russia
Welcome to Fort Alexander, a former Russian island fort that also served as a laboratory for plague and other infections, gorgeously captured in this aerial footage from RT.


Drone Footage of New Tottenham Hotspur Stadium
Spurs' new ground is seen from above, as construction nears its finish. The impressive building is behind schedule and excited football fans are having to wait to experience the beautiful game in its new surroundings.


Johnny Cash Unchained
Reelin' In The Years Archives has released an interview and concert segment with legendary country and western singer Johnny Cash from 1996, where he declares he will "Never retire".


Dramatic Footage of Riots in France from Newsflare
The political unrest against French President Macron by the "Yellow Vests" movement has erupted into protests, some peaceful but others violent, all over France. Newsflare has dramatic footage from the centre of the events.


The FOCAL International Awards Submissions Invited
Early bird submissions are invited for the 2019 awards that celebrate the use of footage in productions in all types of film-making.


StormStock Film Prairie Wind
Martin Lisius has just finished his 16K short film "Prairie Wind." It is a breakthrough in using massive file sizes, using a customised camera setup that he invented.


Excavation Reveals Daily Life of Mayans in El Salvador
Salvadoran and Japanese archaeologists carry out new excavations at the Joya de Ceren archaeological park as they search for clues about the life, ecology and architecture of the legendary Mayan village that was buried under volcanic ash over 1,400 years ago.


Historic Films Air Classic Folk Group on PBS
Footage of singing group "Peter, Paul and Mary" performing at the Newport Folk Festival in 1963-65. A memory of pleasant times of the early years of folk and rock when people rode around in their T-Birds and had fun.


RITY Unique Film of Hank Williams and Ernest Tubb
Reelin' In The Years Productions has found in its unique music archive some 1950s home movie footage of the country music stars backstage drinking coke.


Mother and Baby Elephant Rescued From Swamp After Epic Struggle
A pair of elephants was pulled out of a muddy mire in Sakleshpur, India by local volunteers after a 48 hour struggle to rescue the adult female and her calf. Both elephants were taken to an elephant sanctuary to recover.


Nicolas Roeg Dies Aged 90
The whole of the film industry is sad to hear that the great English film director Nicolas Roeg has died. Bridgeman Images has a wealth of material about the man and his films, including exclusive images.


Incredible Timelapse Footage of Rocket Taking Off
Stunning video footage filmed from the International Space Station shows the moment a rocket blasts off from Earth.


Satellite Footage Reveals Destruction Left Behind by California Wildfires
New satellite footage released by ITV showing the devastation wreaked by wildfires in northern California has been broadcast.


Rare Footage of the World's Most Endangered Rhino
Conservationists have released footage and photographs of the world's rarest rhino, which counts fewer than 70 members among its population and is confined to a single national park in Indonesia.


They Shall Not Grow Old - Colourised WW1 Film on Release
Peter Jackson, best known for directing The Lord of the Rings trilogy, has created a new film using original footage from Imperial War Museums' extensive archive, much of it previously unseen, alongside BBC and IWM interviews with servicemen who fought in the conflict.