LHH Collection Features 2 Chainz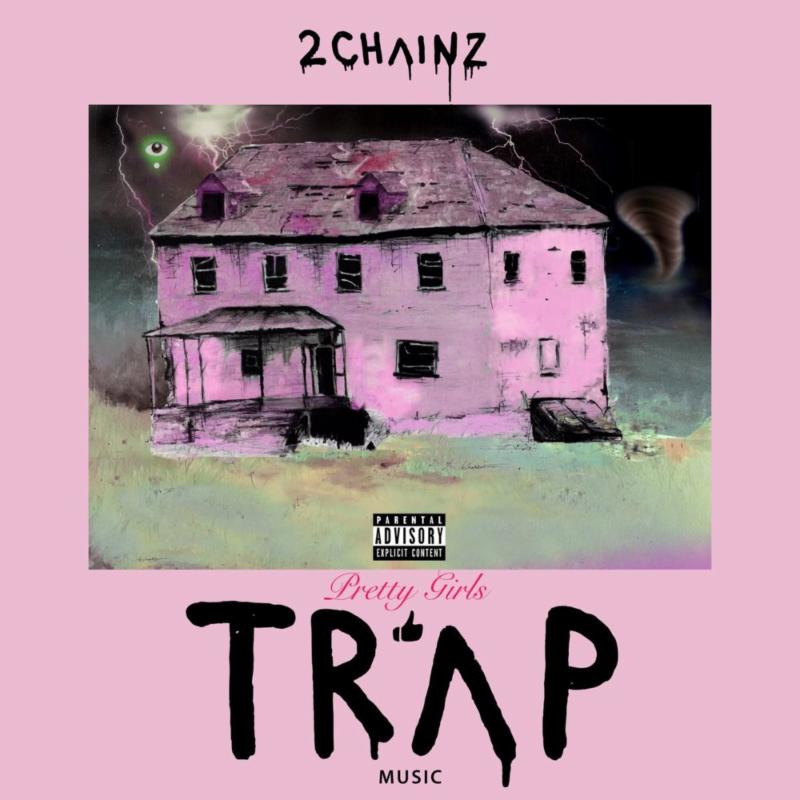 The LHH Collection is a specialist for urban music content, and is featuring an audio clip of 2 Chainz song 'Sleep When U Die' from their Pretty Girls Album.

The LHH Collection says, "We get an email from 2 Chainz team DJ Technikz 'We have this song ....' We send him a reply he gives us a call, when we first heard Sleep When U Die it was confusing because we thought maybe they were going to ask to license the hours of footage we have of 2 Chainz when he was called Titty Boi and was apart of Ludacris's Disturbin Tha Peace label. Technikz hits us back we want to clear the sample of OJ Da Juiceman that starts the song off, Our team look through the archives and there it is, it was a studio session we filmed with OJ Da Juiceman & Mike Will Made It recording to a then unknown Mike Will Made It track. They decided they wanted to use 23 seconds of the clip, we said ok done deal."

The beauty of projects like this is there is uniqueness there and 2 Chainz team knew it, thats why they decided to use OJ's audio, it was the way OJ recorded and him saying his patent pending "OK" In the studio.

This is to magnify just one example of how audio is being licenced in the market today, according to the LHH Collection.

Website: lhhcollection.com

Next >

---
footageMarketplace - Your Premier Event – May 15th.
For the 9th year running the unique networking event for footage professionals is on May 15th at 195 Piccadilly (home of BAFTA) is live online.


New Video Library Launches
The LHH Collection is an exclusive window into the life of music content, specifically concerts, exclusive interviews and unique red-carpet events around Hip Hop, Soul, R & B and other urban content.


StormStock Largest Tornado Ever Recorded
The largest tornado ever recorded approaches the storm specialist's photographer's location near El Reno, Oklahoma, May 2013.


GIW is now in Wide-Screen Cinerama
The Cinerama collection is an elaborate cinematic buffet of visual wonder and exhilaration. The Cinerama films, originally shot with three 35mm cameras, are stitched together to create filmic masterpieces. Global ImageWorks is now able to licence Cinerama clips.


See How Women Travelled In 1920's America
Women's Equality Day celebrates the year the US 19th Amendment gave (most) women the right to vote—but travel was often a different matter entirely, according to a National Geographic article.


The Prodigy - Breathe - Live at Glastonbury 2009
With the sudden and tragic suicide of their charismatic frontman Keith Flint, let's remember some of their outstanding performances, particularly at Glastonbury where they were regular performers.


Secret Nuclear Test Films Restored
Lawrence Livermore National Laboratory in the USA is working on an extensive programme of restoration of film of nuclear tests from 1945-1962, showing the power and scale of these horrific weapons.


Historic Films Discovers The Lost Woodstock
Using a then state-of-the-art Sony Portapak video camera Carl Simring filmed the whole of this legendary concert in 1969, capturing unique footage of The Who, Janis Joplin and many others.


Fake News as Video Game Footage Passed off as Indian Airstrike
Arma 2 is a popular modern war video game. Recently footage from it has been circulating, purporting to be the Indian Air Force strike in Kashmir on Tuesday 26th.


'Extinct' Tortoise Found Alive on Remote Island
A giant tortoise which was believed to have been extinct for more than 100 years has been rediscovered on a remote volcanic island, by an expedition funded by the TV Channel Animal Planet.


Apollo 11 Eye-Opening Documentary using Unseen Footage
An exceptional, vibrant restoration of never-before-seen footage from NASA of the first moon landing results in one of the most astounding films about space ever made.


Harry Birrell Presents - Films of Love and War
In the Summer of 1941, a young Scottish soldier set sail for war. He took his camera and an obsession for making movies. Now those films and his diary have been recovered, and edited into a film, narrated by Richard Madden, famous for his role as one of the Starks in Game of Thrones.


FootageBank Joins the StockFootageOnline Family
Long-established footage library FootageBank brings its excellent collection to join the StockFootageOnline hub, the premier destination for users of high quality stock and archival motion content. We welcome them to our portal.


Screenocean's Raiders of the Lost Archive
The noted archive and history specialist are featuring their Raiders of the Lost Archive series and celebrating Black History Month and looking at the momentous events from the 1960s that paved the way towards a more equal and just society.


Vancouver Aquarium's Sea Otters Play in the Snow
The Canadian aquarium hosts six rescued sea otters, who had a wonderful time messing around in the snow yesterday – they even made snowballs.


StormStock Braces for Hurricanes
Four birds brace against intense rain and wind as Hurricane Hermine approaches the Florida coast. Still from DCI 4K video shot by StormStock founder and cinematographer Martin Lisius.


Historic Films Celebrates the Civil Rights Movement in Colour
Rare footage has been located by the historic content specialist of the US Civil Rights Movement from 1963, in colour, which is very unusual for the period, as most film coverage is in monochrome.


A Hidden Trove Of Silent Home Movie Footage
Reelin' In The Years Productions has a fantastic collection of home movies of musical artists, shot at concerts or by fans, and this valuable content is available for use in documentaries and other projects.


StormStock Image from 16K Video Wins RPS Stills Competition
An image titled, "Tornadic Supercell over Goldenrod" won a stills competition hosted by the prestigious Royal Photographic Society (RPS) this week. What makes it unique is the image is actually a still pulled from the 16K short film "Prairie Wind," shot and directed by StormStock founder and cinematographer Martin Lisius.