footageMarketplace USA Seminar Speaker Stephen Schwartz – Vimeo's Vision for Now, and Next . . .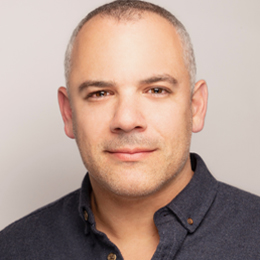 Stephen Schwartz is Global Head of Video Distribution and Licensing at Vimeo, where he leads efforts to establish the platform as the premier destination for hand-curated, high-quality stock video content.

He has had a long and impressively varied career in the licensing sector for over 15 years, having previously worked for Shutterstock, where he was responsible for growing the video and music businesses while also managing the media and entertainment team. Prior to that he worked for other successful content distributors, including Getty Images.

Leading the first of the major seminars, he will talk about where Vimeo is now, and what is on the cards for the future of this successful video distribution platform – home to 90 million creators worldwide.

footageMarketplace Seminars

About Creative Marketplace USA

The unmissable, unique two-day event for visual content innovators is open in New York 9.30-5.30 on June 25th for imageMarketplace and June 26th for footageMarketplace. Here you will find content, information, free half-hour seminars, and the best in the stock footage and still image sectors from the leading visual agencies.

25th and 26th June 2019 - 9.30 to 5.30

Midtown Loft, 267 Fifth Avenue (29th St & 5th Ave), New York, NY 10016

Entry, Seminars and Buffet are FREE for both days ... Register now and avoid the badge printing queue on the day.

What's There For You?

• Premier visual content from both image and footage providers from the USA, UK and Europe

• Chance to network with researchers, creatives, image buyers and visual content controllers

• Face-to-face contact with your current and potential visual suppliers

• Inspiring insights from industry visionaries at exclusive, half hour seminars

• A superb buffet lunch

http://imagemarketplaceusa.com/registration

http://newyork.footagemarketplace.com/registration

This is a vital event for everyone in the New York visual production community – you need to be there!

Websites: http://imagemarketplaceusa.com
http://newyork.footagemarketplace.com

Next >

---
INA Showreel for Creative Marketplace USA
The French footage source INA will be showing its awesome collection of content at footageMarketplace USA in New York on 26th June 2019. This is a unique opportunity to meet top footage agencies face to face.


footageMarketplace Opens on the 26th June in New York
Established in London as a vital networking event of the year footageMarketplace launches on the 26th June in New York on Fifth Avenue.


HBO's Chernobyl and Footage of the Real Thing
The HBO drama series "Chernobyl" has been praised for its dramatic reconstruction of the events around the nuclear disaster in the Ukraine in 1986 and the cleanup that followed. The series' visuals were intensively based on reality footage of the terrible event.


Huntley Archives – New Website and New Help Centre
Historical footage specialist Huntley Archives have updated their website: the layout is easier to search and navigate and screeners are downloaded in a single click. Now they are launching a new feature – a Help Centre.


Newsflare's Latest Funny Animal Videos
Here are Newsflare's best viral animal videos of last month. Newsflare collates a lot of amusing user-generated content and here is a look at some of it.


75th Anniversary of D-Day
June 6th, 2019 marks the 75th Anniversary of the invasion of mainland Europe by the Allied Forces. It was the largest seaborne invasion of all time, and opened up a Western Front against Nazi Germany, while the Soviet Union continued its pressure from the East.


The Creative Marketplace Event for imageMarketplace and footageMarketplace Flings Open Its Doors
The unmissable, unique two-day event for visual content innovators is open 9.30-5.30 on June 25th for imageMarketplace and June 26th for footageMarketplace. Here in New York you will find content, information, free half-hour seminars, and the best in the stock footage and still image sectors from the leading visual agencies.


Global ImageWorks' Premiere 4K Collections Expand Our World
Technology in film is always advancing – now Global ImageWorks presents historic and new footage in 4K, a great leap forward for visual content users who can now make use of this upgraded film.


"Funny" Horse at Staines McDonald's
A couple of men brought their horses to the drive-thru lane in McDonalds in the UK town of Staines, placed an order, then one horse refuses to enter the building to collect the food.


Colour Footage of D-Day
Hollywood director George Stevens filmed WW2 in colour using a home movie camera. The films were not discovered till after his death but show another side of the great conflict.


The NFB at 80
The world-renowned National Film Board of Canada is 80 years old this month, and is commemorating its birthday with a selection of its films from all of its history.


Last Ever Footage of Queen Victoria Discovered
In 1900, the year before her death, the monarch visited Ireland. Lost film footage has just been restored, showing the Queen uncharacteristically smiling and wearing sunglasses.


footage berlin - Television Archives from East Germany
Another collection which will be interesting to researchers making programmes about history or political events will be the archives of the DFF, the East German state broadcaster.


Screenocean's Raiders of the Lost Archive – Channel Tunnel
With Brexit news everywhere, it can be easy to get tunnel vision, so this month Screenocean celebrating the 25th anniversary of the opening of the Channel Tunnel.


D-Day 75th Anniversary Aerials from HOsiHO
On the June 6th anniversary, there will be commemoration ceremonies in the presence of worldwide heads of state, and the French aerial footage specialist will be able to provide stills and footage of the area where the Allies invaded in 1944.


Red! Art in the Land of Soviets
INA and co-producer Arte just released a 52' documentary that sheds light on the Russian artistic revolution. This film documents the rising of new artistic movements inspired and formed by the Revolution.


Retro Footage Takes The Effort Out of Going Back in Time
Retrofootage.org has a vast collection of archival stock footage available for use by productions at a fee which will be helpful to the budget.


New Footage Library – Progress
East Germany the country is no more, but its films live on. Progress is a German archive of the complete film heritage of East Germany from 1946-1990. See the world from the other side of the Iron Curtain.


footageMarketplace London 2019 Huge Success
High attendance at the footage industry's annual content exhibition, networking and educational event.