StormStock Image of the Month – Unusual Lightning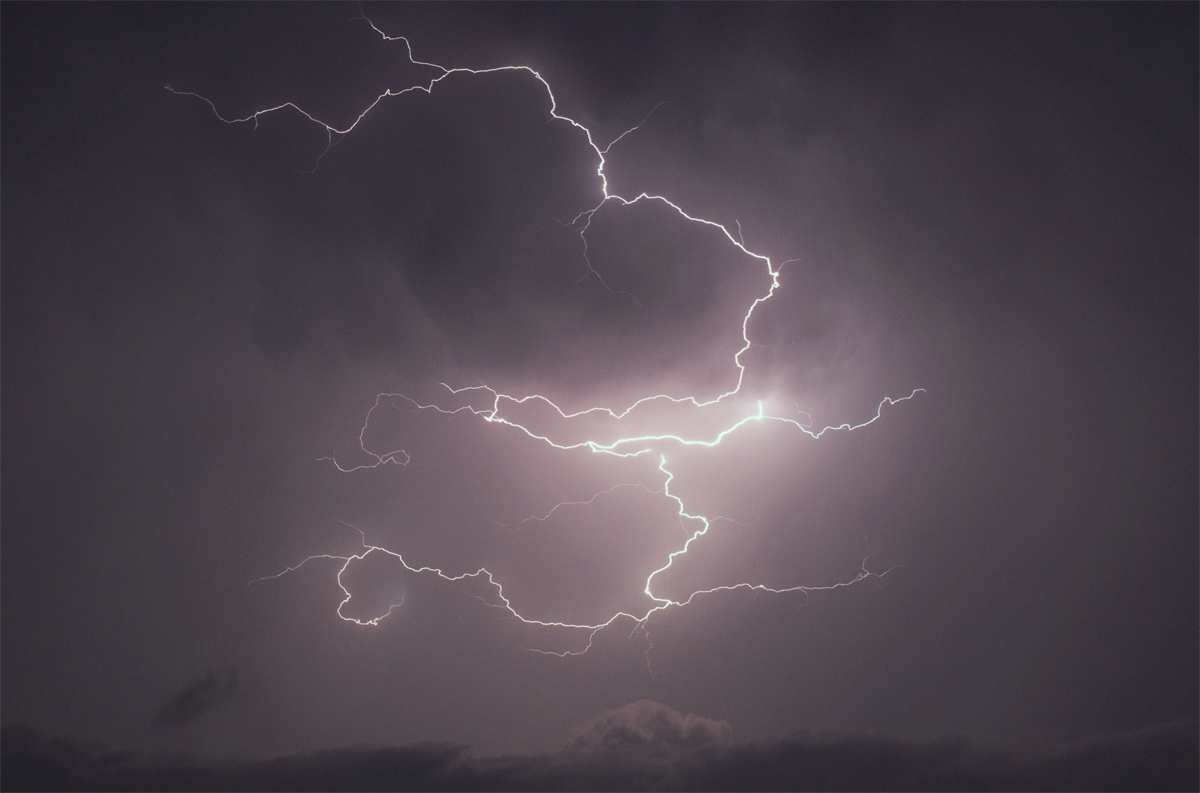 Whimsical lightning, 2019. Atmospheric conditions determine what lightning will look like. On this evening in North Texas, Mother Nature decided to have some fun.

Cinematographer: Martin Lisius
Technical: 8K RAW to UHD 8K video.

Available for licence exclusively from StormStock.

Website: StormStock

Next >

---
Newsflare – Heroic Dog Saves Friend
Among Newsflare's trending videos recently was the heartwarming footage of a dog rescuing his smaller companion who was marooned on a little boat.


New Storms on 8K from StormStock
StormStock cinematographer and founder Martin Lisius just returned from the Great Plains with a batch of amazing storms he shot on 8K video.


90-Year-Old Man Celebrates Birthday with Wing Walk
Kit Braunholtz, former Gloucestershire County Councillor and green activist, found an unusual way to celebrate his birthday, by being strapped to a biplane and taking to the skies.


Dramatic Footage as Didcot Power Station Towers Demolished
Seconds after three iconic cooling towers at Didcot power station were demolished, an electricity pylon exploded showering families in sparks, in footage published by the Telegraph.


Freestyle Slackline in Japan
A jaw-dropping piece of footage of So Ueyama walking, bouncing and performing acrobatics on a slackline. It isn't death defying, only a few feet off the ground, but more than makes up for this with his display of athletic prowess.


News from NFB Archives
NFB Archives will be moving to a new premises this month. The Canadian collection is also participating in MUTEK, an electronic music festival in Montreal.


Panda Birthday Party
A cute offering from Chinese TV station CGTN, showing two giant pandas in the zoo having a birthday party, complete with a "Birthday cake".


Historic Films Archive Acquires The Best Shot Stock Footage Library
Started in Tampa Florida in the late 1980s by Peter Klein, Best Shot was a leading independent footage archive. Active during the early 2000s, Best Shot amassed footage of cultural events, locations, life-styles, travel, and much more.


Fun Footage of Runaway Ostrich
A runaway ostrich has been captured on video sprinting down busy streets in Yilong in Yunnan province, south-west China. In CCTV footage from 2nd August, the ostrich, which stands at more than two metres, was seen racing down the streets in the town.


WPA Presents the Anniversary of President Nixon's Disgrace
45 years ago, US President Richard Nixon suffered great ignominy as he became the first American president to resign his office rather than undergo impeachment.


No Other Storm Can Compare to Katrina. - Now She's on 4K
StormStock releases first 4K of Hurricane Katrina, the costliest storm in US history, ravaging the Florida region in 2005.


Landmark Events of the Early 1990s from GIW
From elections to global conflict to the dawn of the personal computer age, much of the events of the 1990s moulded our world in the new millennium, according to Global ImageWorks.


White Horse Pictures And Reelin' In The Years Productions Join Forces In A Strategic Partnership
White Horse Pictures' Chairman Nigel Sinclair and President Nicholas Ferrall alongside David Peck, President of Reelin' In The Years Productions, one of the world's leading archival footage and licencing companies, today announced a far reaching multi-picture partnership to develop and produce documentary feature film and television projects.


StormStock Sizzles with 35mm Film Collection on 4K
Spectacular storms shot on Super 35mm film are now available from StormStock on 4K from the world's premier severe weather specialist, shot with Arriflex during 1998-2008.


Strange 1960s Advertising from Huntley Film Archives
A blast from the past as Huntley digs out a bizarre advertisement for Jeno's Pizza Rolls. Just one of their many ads from the vaults.


HOsiHO Summer Sale!
15% off all summer on their aerial stock footage and stills. The French aerial footage specialist has a large range of content shot with aircraft and drones and offers specialist commissioned filming to deliver the exact content you need.


A Summer Of Cannes Lions and Emmy Nominations for Stalkr
Apple's "Behind the Mac: Make Something Wonderful" was nominated for an Emmy in the Outstanding Commercial category. The spot, which shines a light on the multitude of creatives who make wonders big and small on Mac, brings together the many minds who change the modes of storytelling and emotional experience one project at a time.


Asteroid Travelling at 45,000 mph Hits Earth's Atmosphere Over Canada
Yesterday, 24th July, without any warning, a small asteroid travelling 45,000 mph hit Earth's atmosphere over Canada. The resulting explosion at 2.44 Eastern Time was as bright as a full Moon.


StormStock Catalogues Its Amazing Cloud Collection
Prairie Pictures' StormStock, a collection of premium weather footage founded in 1993 by filmmaker Martin Lisius, has catalogued all of the major and sub-major cloud types within its library.