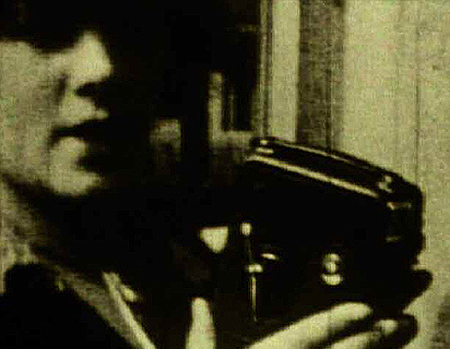 Profile
LA CAMERA STYLO, founded by German filmmaker Michael Kuball, is specialised in collecting home movies, amateur films and found footage: Uncensored films of the 20th Century, preserving the collective memory of European people. Every second has been lived, each frame is real. 500 hours of amateur films are covering the everyday life of the past - starting with our "Archive of the Twenties" with more than 3 hours of footage in HD. In World War II German soldier's filmed with their private cameras in France, Russia, Poland, Greece, Italy, Africa and in Nazi Germany: Reality scenes and clandestine shots never been shown in the official newsreels. During the post war years until the Fall of the Wall amateur filmmakers recorded the daily life in East Germany and West Germany. Since the 1950's, when television was still black & white, world travellers preserved their memories in colour.

Our small, client-oriented archive in Hamburg / Germany is serving major TV companies and film producers worldwide. Knowing the needs of documentary filmmakers, we like to counsel on new projects and are proud of our fast and uncomplicated service. Most screeners can be delivered within 48 hours. Masters can be delivered in any tape, disk or file format, for example in Apple ProRes 422 (HQ).


La Camera Stylo

Film Collection GmbH
Bellmanstr. 28
Hamburg
D-22607
Germany
Tel: +49 40 460 70 130
Fax: +49 40 460 70 131
Contact name: Michael Kuball




All clips appearing on this website are protected by UK and international copyright laws. You may NOT reproduce them in any way, for any purpose whatsoever, without the explicit permission of the respective copyright holders.