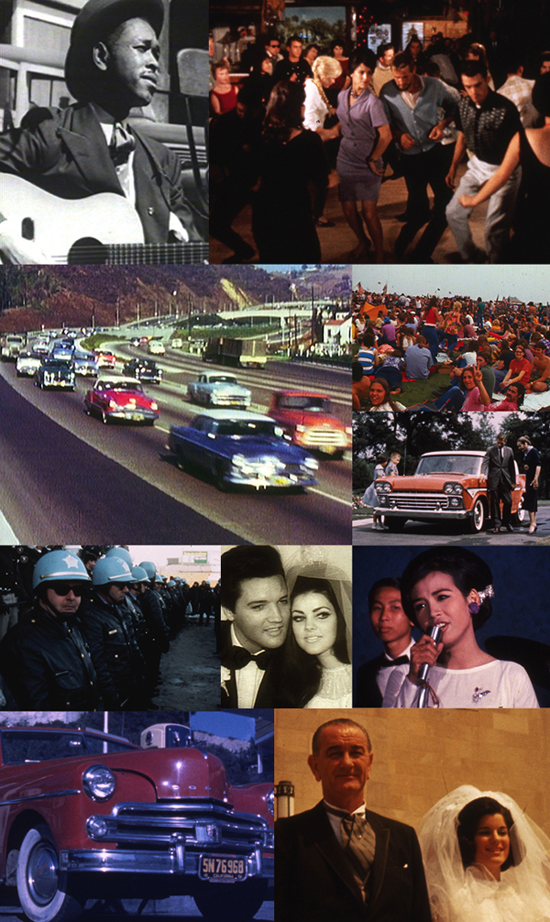 Profile
WPA FILM LIBRARY is an historical collection of superb breadth and depth. The collections date back to the turn of the century and cover World War I, the Great Depression, the Civil Rights movement – and this just scratches the surface of the extensive coverage of US and world events from the past one hundred years.
 
A particular strength of the collection is the music collection which includes some of the greatest music groups of the 1950s and 1960s like Sly & The Family Stone, The Supremes, Janis Joplin, Marvin Gaye, Stevie Wonder, Etta James, and a plethora of other great performers.  WPA's collections also document political events, landmarks, Americana, and vintage training films.

Premium Collections

Hullabaloo, The Porter Wagoner Show, The Dolly Show, Pop Goes the Country, and WNET's SOUL!.
 

Client List
Worldwide clients include broadcasters, documentaries, television shows, feature films, commercials, museums, and online educational companies.

WPA Film Library

16101 S. 108th Ave.
Orland Park
IL 60467
USA
Tel: +1-708-460-0555
Fax: +1-708-460-0187
TollFree: +1 800 323 0442
Contact name: Diane Paradiso




All clips appearing on this website are protected by UK and international copyright laws. You may NOT reproduce them in any way, for any purpose whatsoever, without the explicit permission of the respective copyright holders.