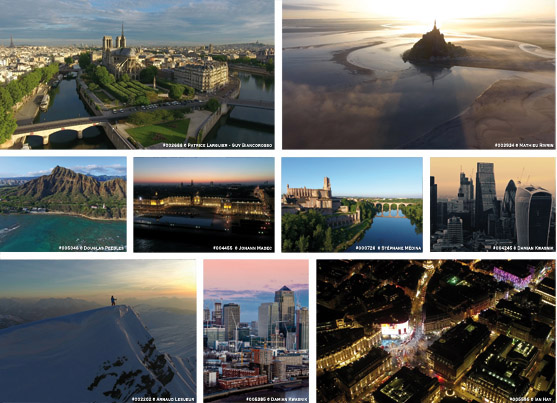 Profile
HOsiHO.com is home to a collection of +35,000 highly-curated aerial videos and photos of the World seen from the sky! 

The agency, created in 2014, represents a group of more than 200 professionnal aerial filmmakers and photographers based around the world.

Footage and stills cover the most remarkable places of our world and are mainly filmed from drones or helicopters, always legally with creativity !

90% of the collection is shot in 4K ultra-high definition and is subject to special care when it comes to selection. Every single shot is hand-picked and reviewed by a curator. This is a guarantee of flawless quality.

The website is currently available, both in English and French. 

Specialities
Aerial footage and stills: Landmarks, Architecture, Cities, Landscapes, Monuments. 

Size Of Library
35,000 videos and photos.

Client List
European and US broadcasters; Feature film and TV producers; Audiovisual researches among others like: NBC, ARD, Keo Films; France Teleisions; R&G Productions; Nonfictionplanet; Panasonic; FDJ; Bildfein Medienproduktion; 64milliemes; BlackDynamiteProd; Boreales; Shine France

HOsiHO
Aerial Stock Footage


5 bd Camille Flammarion
Marseille
13001
France
Tel: 00 33 768.347.313

Contact name: Sami Sarkis




All clips appearing on this website are protected by UK and international copyright laws. You may NOT reproduce them in any way, for any purpose whatsoever, without the explicit permission of the respective copyright holders.